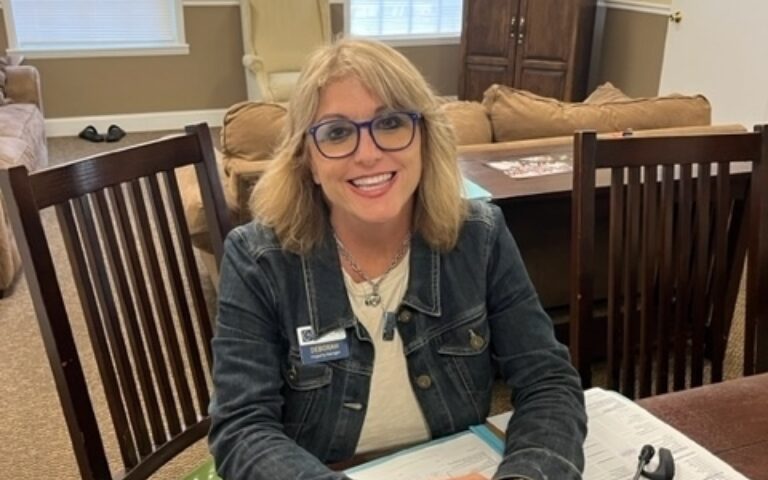 Back to Newsroom
Glick Employee Spotlight: Deborah Boyce
Property Manager, Carriage House Columbia
As Property Manager for Carriage House Columbia, Deborah Boyce loves working for Glick because of how much the company cares about its employees.
As the world becomes increasingly digital, Deborah goes above and beyond to introduce herself to new people and form personal relationships with her residents.
This keeps her motivated, along with knowing her work helps residents resolve issues in their everyday lives.
Several people at Glick have supported and inspired Deborah in her personal and professional life. Kara Miller, her regional manager, and Deanna Buss, her co-worker, are especially impactful, motivating mentors to Deborah, who values the positivity they bring to the workplace.
In her free time, Deborah volunteers at Potters House of Saluda, a non-profit that provides food, housing and clothing to Saluda families in need. Deborah also enjoys Glick events such as the Leadership Conference last May, where she had lots of fun.
Thank you, Deborah! You are an asset to Glick, your teammates and your community.